Wrestling Menu 19-20
---
---
College Results 2018-2019 (Dean Beers)
Milestones
All Time PIAA and NCAA Champions

Advertise on this site at low costs.
Check out the ad rates.....Here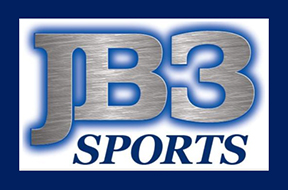 E-Mail: Tom Elling
August 21, 2019


Website Stats
(Counter started 11/20/16)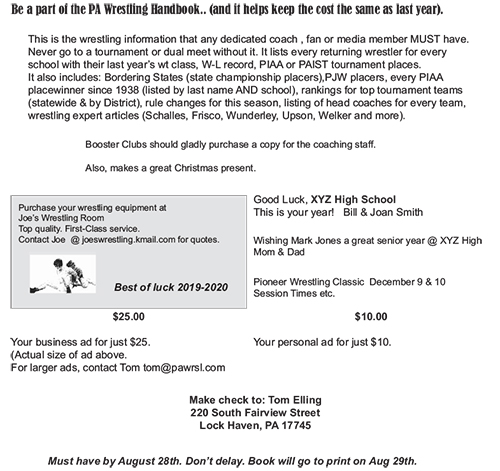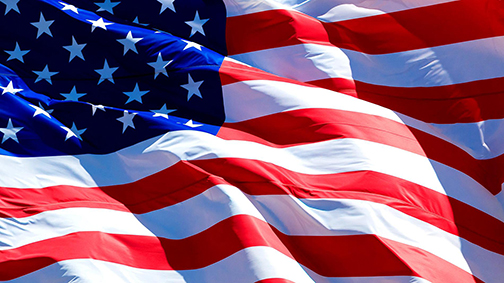 Series 7 of Legends of PA Wrestling Sports Cards Collect this and all of the previous Sets. The great names in PA Wrestling are honored in the card sets.
Checklist Series 1 thru 7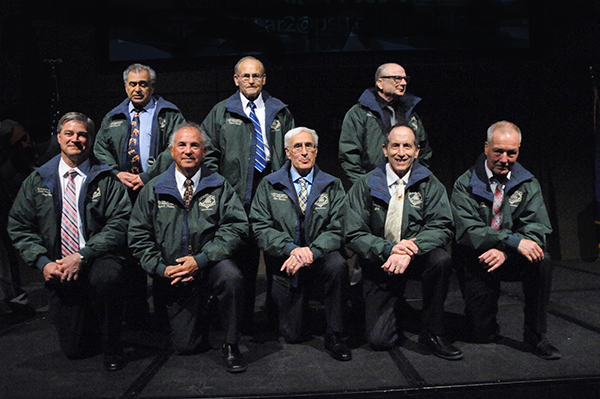 PA Chapter National Wrestling Hall of Fame 2019
Front L-R: Troy Clair, Wayne Packer, Don Burris, Joe Bastardi, Jeff Madden.
Back L-R: Chuck Grassano, Dick Horst, Clyde Cressler
Wrestling Menu 19-20
---
---

Aug 29, 2018 - Joe Stabilito
Open Dates for 2019-20
Also coaching openings
PIAA Wrestling Ticket Exchange
Coach V's 3A State Rankings
Updated 2/27/19
Pennsylvania Wrestling Tournaments
18-19

Dual Meet Results 2018-2019
PIAA 2019 Team Championships
Brackets
AA AAA

PIAA State AAA Brackets 2018

PIAA State AA Brackets 2018

Photos of PIAA TEAM 2018
Computer State TEAM Rankings by District

Dan Gable International Museum
National Wrestling Hall of Fame website

Nomination Form for Pennsylvania Lifetime Service to Wrestling - PA Chapter - National Wrestling Hall of Fame
National Wrestling Hall of Fame
PIAA Wrestling